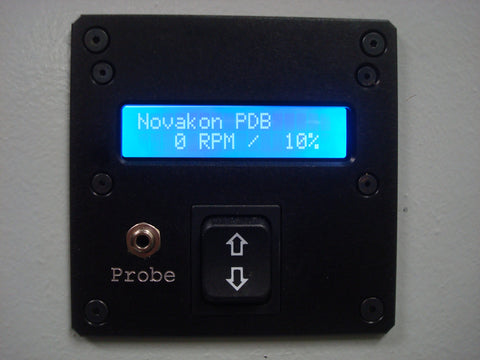 Power Draw Bar for Pulsar
Coming Soon!
Increase the versatility of your milling machine by adding a Power Draw Bar (PDB). Exclusively designed for the Novakon mills, this device will quickly load and unload all of your QTC style tooling in a snap. No more spring washers and tools slipping. The uniquely designed motorized torquing system will tighten all the tools to the maximum torque every time. Simply press the up arrow or down arrow to perform the task.
Also unique to our design, you can quickly load R-8 tooling just as fast! Simply remove the special QTC collet by pressing the down arrow until it is totally removed. Then, just add your favorite R-8 tool with a push of the up arrow. It is that simple! This makes face mills and other specialized tooling that are not QTC compatible much easier to change out.
Included in the display readout is the spindle real time RPM.  Always have the proper information at your fingertips for proper feeds and speeds verification.
---