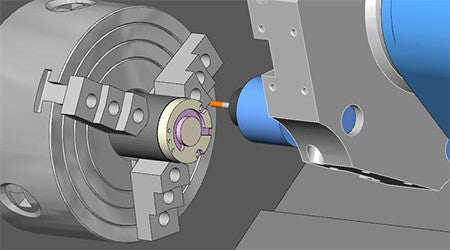 Mill Turn V30
CNC Programming for Mill Turn has never been this easy!
Mill Turn is a complete multitask CAD-CAM software that combines all of the powerful CNC programming functionality of both mill and lathe into a single streamlined C axis machining solution. BobCAD-CAM's multitask CNC software delivers high performance features in an easy to use interface designed to meet the complex programming demands of mill turn machining.
Sign up and download your free demo here:   
 Note: Prerequisites for this package are Mill 4X Standard, Lathe and Mill Turn Post Processor. 
---