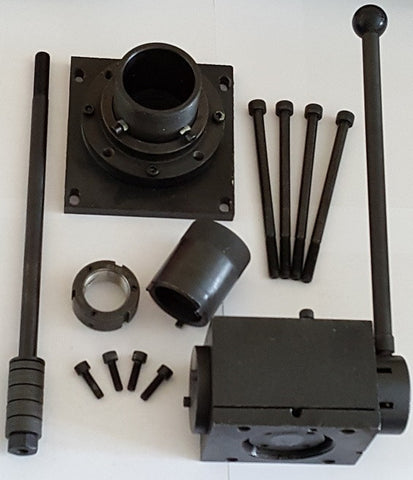 LDB-MK2KIT
Lever Draw Bar (LDB) upgrade kit for the first generation Pulsar to the Pulsar MK2. Draw bar comes with 50% more spring washers for more tool grip. Internal spanner nut is adjusted by the included custom spanner nut wrench. LDB engagement is now externally adjusted by rotating the neck to the desired height. The LDB head can then be locked into position with a single Allen bolt. 
Included with the KIT:
1. LDB head assembly.
2. Base plate with bolts.
3. Spanner spindle nut.
4. Draw bar with 27 spring washers.
5. Four anti rotation bolts.
6. Custom spanner nut wrench.
---